Top Cottage Gift Ideas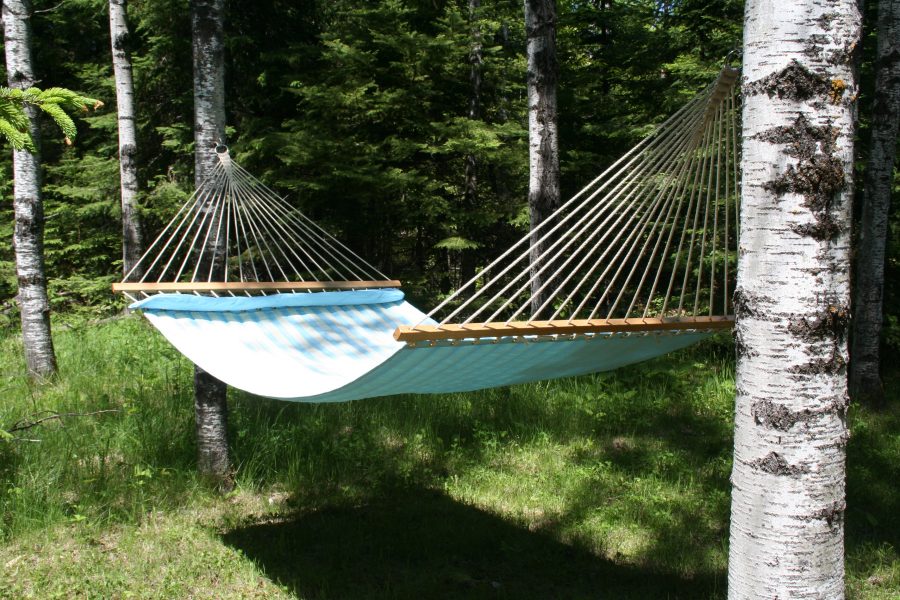 Are you searching for the ultimate gift ideas for people who love spending time at a cottage or cabin?
Every cottage is different and people use their lakeside properties in a variety of ways. The best gifts for a cabin owner who hosts family, friends, and neighbours every weekend might not be ideal for the person who heads to the cabin for quiet time.
You want to buy something unique and personal that every cottage needs, while also choosing a must-have gift that is functional or adds to the cabin decor.
The following list of cottage gift ideas covers the classic essentials, as well as some gift options that might not be top of mind.
Disclosure: This post contains affiliate links to products. Cottage Tips may receive a commission, at no extra cost to you, for purchases made via these links.
1. Cottage Journals and Guest Books for the cabin
A journal or personalized guest book is a fantastic gift idea for new and seasoned cottage owners. Some of our most memorable life experiences occur at the cabin. Sitting by the fire and reading through the years of journal entries by guests, friends and family brings back all the great memories of the time we have spent together at the lake.
2. Cabin welcome mat or rug
A warm welcome mat is a great idea to remind cabin owners and guests that they have finally arrived in paradise. Forget the city! It is time to relax and enjoy the lake.

3. Boot, shoe and glove dryer
Boots and shoes always get wet at the cabin. Here is a fantastic gift that will make sure Mom, Dad, Grandma, Grandpa and the kids always have dry feet in the morning.

4. Cast iron key keeper
A cast iron turtle makes a cool addition to the cottage indoor or outdoor decor and also serves as an awesome idea for a place to hide the spare key!

5. Cabin sign
Grandpa built the cabin with his own bare hands and Grandma made it the cozy place we all know and love. A personalized sign makes a wonderful cottage gift to remind them how much we appreciate the little chalet in the woods.

6. Birch candle holders
Attractive and handy, these birch candle holders suit every cottage, guest cabin, chalet, or lakehouse. If you want something that is simple and special, this is a great gift idea.

7. Cottage clock
A stylish cabin clock is not only essential, but it serves as a practical gift idea that adds to the decor of the cottage and keeps everyone on time for happy hour.

8. Relaxing at the lake
A wonderful way to relax at the lake is to kick back and read the latest popular novel in a luxurious and comfortable hammock.
Every cottage needs a good hammock and if you want to get romantic, go for one that has capacity for two people. An easy-to-store hammock is a great gift to take when you visit your friends at the cabin this summer. Hammocks are also perfect cottage gift ideas for Mom at Christmas or on Mother's Day.

9. Colouring book for adults
Spending time at the lake house is all about relieving stress. We all need something to take our minds off the daily pressures of city life. Grab the pencil crayons and lose yourself for hours in one of the activities you always loved as a care-free kid.

10. Cooler backpack and wireless waterproof sound system
If you want to impress your cottage hosts with a thoughtful gift, these two ideas will do the trick and are very affordable.
A cooler backpack is essential for easy transport of food and refreshments to a water-access cottage. A rugged wireless sound system is the ideal cabin solution when playing outdoor games, sitting on the dock, or having a picnic on the local islands.

11. Picnic backpack and folding cooler
You might want to head off in the boat or canoe and find a nice quiet island for a luxury shore lunch. A picnic backpack is an ideal gift for the cottage. Choose the romantic kit for two or the family kit for four. The folding cooler is a great choice for space-challenged campers and cottagers.

12. Voice activated news, music, weather, calendar, podcasts, and audiobooks.
Imagine going about the chores at the cabin and being able to get the weather report, find out the sports scores, listen to some tunes, and update your shopping list all with one voice command from anywhere in the cabin!
If you have internet at the lake, you have to check this thing out.

13. Wildlife drink coasters
Cabin-themed coasters are perfect gifts for cottager friends who love to entertain. They are well suited for the gazebo, veranda or cottage bar.

14. Cabin dinner bell
A dinner bell is a nifty gift for any cottage owner who entertains family and friends on a regular basis. Whether sitting on the dock, working in the tool shed or exploring the woods, the family is always spread out all over the property. Using the dinner bell is a clever way to save your voice when you need to round up the gang at meal times.

15. Mariner cheese board and boat salad bowl
How often do you find a unique gift that is both decorative and useful? A stylish mariner cheese board and boat salad bowl are perfect for cottage owners who love to entertain. Whoever came up with this idea is a genius.

16. Aluminum can crusher or cap remover
Many cottages have a "cans only" policy. This popular device is easy to install and speeds up the process of crushing all the cans at the end of the cottage weekend. If bottles are allowed, a cabin-themed cap remover is handy.

17. Wine bottle holder
If you are looking for gifts and fun ideas for wine lovers, a wildlife-themed wine bottle holder certainly makes a practical cabin present and serves as an interesting conversation item when friends visit.

18. Cabin jigsaw puzzles
Every cabin needs a jigsaw puzzle. The puzzle is great activity for grandma, grandpa, and the kids to enjoy during those rainy afternoons at the lake. Once the puzzle is done you can frame it and hang it on the wall.

19. Toilet paper holder
Spruce up the cottage bathroom or cabin outhouse with a new toilet paper holder. These make great "cheeky" conversation-piece gifts and are also very useful.

20. Toilet care
A wonderful little invention that seems to solve a common problem in the cottage and guest cabin.

21. Communication devices
If you want something to surprise your hosts, a set of Two-Way Radios will do the trick.
When the gang is down on the dock, the Walkee Talkees are a great way to check if someone needs a refill. The neighbours will also appreciate not having to listen to everyone yell to each other all summer.
These are also ideal for a cottage Mom who needs to stay in touch with the kids or a puttering husband.

A Trail Camera is great for catching videos of wildlife or nosy neighbours that visit the property when you are away.

22. Water-proof phone case
A waterproof phone case and a rain-resistant solar charger are essential gifts for cottage guests, renters, and owners. The case is great for use on the dock or boat, and the charger is perfect for off-grid properties.

23. Waterproof solar radio with built-in light and phone charger
This little gadget is a great idea for the cottage. The unit is solar-powered but also comes with a hand crank and a USB connection to ensure you always have power. It's a perfect gift for use at a remote cabin or on canoe trips.

24. Barometer or cottage weather station
A barometer is ideal for monitoring the changing weather conditions in real time when you are at the cottage. It not only serves a practical function, it is also an awesome idea for decorating the cabin wall and is a fantastic conversation piece.

You can also go hi-tech with a very affordable cottage weather station. Sometimes the weather at the lake is a lot different than the forecast you hear on the radio. If you must get accurate updates right from the cottage before you leave the house in the city, this item should have all the information.

25. Portable hand-held depth finder
This handy device gives you instant water depth off the dock, below the boat, or even through the ice.

26. Fishing knots and boating knots
Does your favourite cottager have a tough time remembering how to tie all those important fishing or boating knots?
Here are some handy waterproof Knot-Cards that fit nicely in the tackle box or glove box of the boat. Why not make them stocking stuffers?

27. Knife and tool sharpener for a cottage Dad or Grandpa
Knives, shovels, axes, and even fish hooks can can get dull very quickly at the cabin. Every cottage handyman needs to keep all the great tools and equipment blades sharp without having to haul them back to the city.

28. Firewood gear
This fire bowl is great for an evening gathering beside the lake. It makes the cleanup easy and is a must-have item for cottage owners who want to protect the shoreline rocks from cracking under the intense heat of a traditional bonfire.

Check out this Firewood Rack and heavy-duty dump cart. It's time to give the back a break and let the toys do the work. These are great gift ideas for a cottager boyfriend, father, grandfather or husband on his birthday. They are also ideal for Christmas or even Father's Day.

29. Kindling splitter
Tired of searching through the woods looking for sticks, or risking a finger when trying to split kindling? This handy device solves the problem.

30. Wood bellows
It's important to get the fire going quickly on those cold cottage mornings. This wood bellows is both useful and stylish, adding to any cabin decor.

31. Multi-function wheelbarrow and dolly combo
This contraption is ideal for cottage and cabin owners. The front part of the barrow folds out to become a dolly that can be used for hauling heavy loads up the dock. You can also use straps to move rocks, logs, or trees. Definitely worth checking out!

32. Laser measure
Are you planing to build a new dock, deck, outhouse, or gazebo? If your favourite cottage Dad or Grandpa is a regular handyman, this little device is a great gift for Father's day. The time saved by using the laser instead of the old tape measure can be the difference between getting a cottage project done in a weekend and having to wait for the next trip to the lake.

33. Magnetic wrist band
Nuts, bolts, and nails always fall in the water, grass, or between the deck boards. This simple little invention is a perfect accessory for a cabin handyman.

34. Pocket knife and whittling book
This "old timer" whittling knife is a classic and a great pick for a Dad or Grandpa who likes to sit on the deck and whittle in his spare time.

35. Metal detector for the cottage
A metal detector is a unique and extremely useful cottage gift to help find lost keys, bolts, and bracelets.

36. Binoculars and a book of birds
Powerful waterproof binoculars come in handy for a variety of situations at the cabin. The most popular use is to watch the birds and wildlife around the property, but they also help with security, such as identifying an unknown boat or visitor at a neighbour's cottage.

37. Popular games for the cabin in 2022
Games are a traditional part of every cottage experience.
Top Cabin Games is our full list with detailed profiles of the most popular group games being played at cabins these days.
Our Fishing Equipment for Beginners page lists everything the family needs to start catching fish at the cottage.
38. Fishing gear
Our Cool Stuff for Walleye Anglers page is a great source of gift ideas for the passionate pickerel and walleye fisherman.
Our Great Ice Fishing Gadgets page has the latest and greatest stuff for serious ice fishing fans.
39. Cottage Decor, Furniture, Clothing, Games and Gardening Gifts
Our specialty tips pages have a ton of other fantastic gift ideas for you to consider.
Cabin Furniture Ideas has some great furniture suggestions that will help you set up the cabin, gazebo, veranda or guesthouse.
Cottage Decorating Ideas has all the top cabin decorating gift options, such as budget-friendly candles, curtains, cushions and throws.
Cabin Clothing Tips has important suggestions on the best clothes to wear when spending time at a cottage.
Cottage Composting and Gardening have some fantastic ideas for composting vegetable waste at the cabin and comfortable bug-free cottage gardening.
Pets At The Cottage has tips and gift items for keeping your family pet happy and safe at the cottage.
If you are new to the cottaging experience and will be a guest of friends or family at the lake, please also take a look at the Being a Cottage Guest page for more ideas on things you can bring.
40. Gift baskets for cottage owners
A cottage gift basket can be filled with fun things, useful things, or both. If you have the time and imagination, you can make one up yourself.
What should you put in a cottage gift basket?
Practical items are always appreciated. Insect repellents and citronella sticks, sun block, organic soaps, air fresheners, batteries, fishing lures, puzzle books and magazines are always in need and will be put to quick use. Even toilet paper and tissues are good gift basket items for a cottage.
If your favourite cottager is a hunter, angler or just likes cabin snacks and goodies, a food-and-fun gift basket for the cottage or cabin is a great idea.
We hope these ideas help you find the perfect gifts for your cottage, cabin or cottager family and friends.
Cottage Tips is a participant in the Amazon Services LLC Associates Program, an affiliate advertising program designed to provide a means for sites to earn advertising fees by advertising and linking to amazon.com, or any other website that may be affiliated with the Amazon Services LLC Associates Program.