Planning Cottage Meals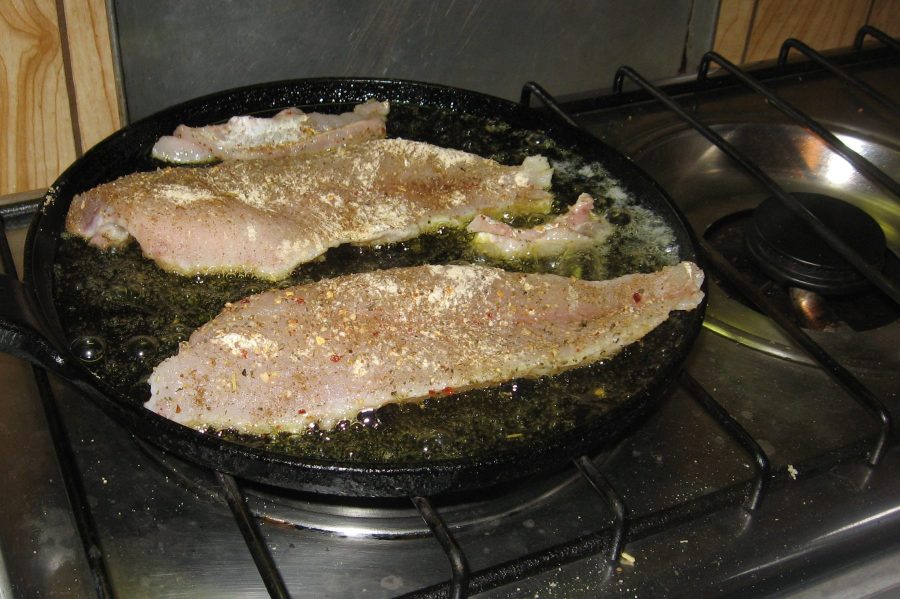 Planning for cottage meals is no easy task. With a bit of forethought we can reduce garbage, save space, and keep budgets under control.
Cottage Weekend Meal Plan
Most of us prefer to plan the cottage meals for family and friends in a way that requires the least amount of cooler space, feeds the gang well, and cleans up easily with as little garbage as possible.
Friday Night Meal Plan
After the long drive battling traffic you want to get everyone fed quickly. Most people use the BBQ and cook up some hot dogs, burgers, or sausages. To make this traditional cabin meal a bit healthier you can cut up a few carrot sticks as a side and then serve a melon for dessert.
Another good Friday night option, especially if the weather is a bit damp, is homemade cottage chili. You need to prepare it at home during the week and freeze it, but it travels well and heats up quickly once you get to the lake.
If you have a microwave you can also make corn on the cob in four minutes. Yes, it actually works and the corn turns out great.
Cabin Breakfast On Saturday
Many people do a quick breakfast and lunch on Saturday followed by a big spread for dinner.
Instant oatmeal with some extra raisins, cranberries and fresh blueberries thrown in, topped off with honey, is a fast way to get the gang fed and out the door without making a big mess.
A good way to do it is to buy the pre-packaged single-serving oatmeal along with the large bag of regular instant oatmeal and then add one equal serving of each to the bowl. The great thing about instant oatmeal is that it stores well and you can add just about anything you want to suit the individual taste of each family member.
Homemade banana chocolate chip muffins make a great addition to any cottage breakfast.
As a side dish, slice a few apples, oranges or even kiwis for the breakfast dessert. The secret to getting kids and Dads to eat fruit is to make it easy. When the fruit is sliced and placed on the table it usually gets eaten.
Cabin Lunch On Saturday
Homemade mini pizza can be served using any type of bun or even a baguette. This is a great lunch option for people who only have a toaster oven to work with at the lake.
Cottage Supper On Saturday
Hopefully the gang had a successful day fishing. If not, you want to have a good backup plan and maybe even get a bit fancy for dinner. A stuffed pork tenderloin is a delicious and easy-to-prepare meal that you can cook in a simple toaster oven. Serve it with mashed potatoes, gravy and a steamed veggie – asparagus is a perfect choice. You can even add a light summer salad.
Sunday Breakfast At The Cottage
The regular Sunday cottage routine is a laddered breakfast or brunch depending on how late the party lasted the previous night.
If you have a big group, making English muffins with eggs, ham and cheese is probably the most efficient way to feed the gang as they roll out of bed and pour their first coffee.
You can set up a mini production line and just stack up the breakfast sandwiches so people can eat when they are ready. This is also a good take-out option so people can eat on the dock, in the gazebo, or at the table as they see fit.
Fresh juice or smoothies can be made by blending your leftover fruit together with some milk, yogurt and honey. These refreshing drinks are easy to prepare and the perfect solution for using up your remaining dairy supplies.
The drink goes well with the sandwiches and is a good option for the kids who probably aren't pounding back a morning coffee.
Sunday Lunch At The Cabin
Sunday meal planning is all about getting rid of leftovers and using up the remaining perishable supplies.
For Sunday afternoon lunch before everyone packs up to head back to the city, a big salad is the perfect way to feed the gang and use up any food that you don't want to leave at the cottage or take back to the city.
Be creative! Throw in any veggies that are still in the fridge, boil up a couple of eggs, toss in a can of tuna fish, add some walnuts and stir in a healthy dose of olive oil along with your favourite seasoning mix.
Once again, the objective is to get everyone fed well while minimizing the rubbish and clean-up time.
Popular cottage cooking pot
Feeding the gang at the cabin requires serious planning, time, and space! If you are looking for some help, this little 7-in-1 cooking gadget might make life a bit easier.
Disclosure: This post contains affiliate links to products. Cottage Tips may receive a commission for purchases made through these links.
Need more Cottage Food Tips?
Go to the How to BBQ at the Lake page.
Check out our simple and tasty cabin recipes on the Cottage Meals page.
Go to the Avoiding Food Poisoning page.