Tips for Renting a Cottage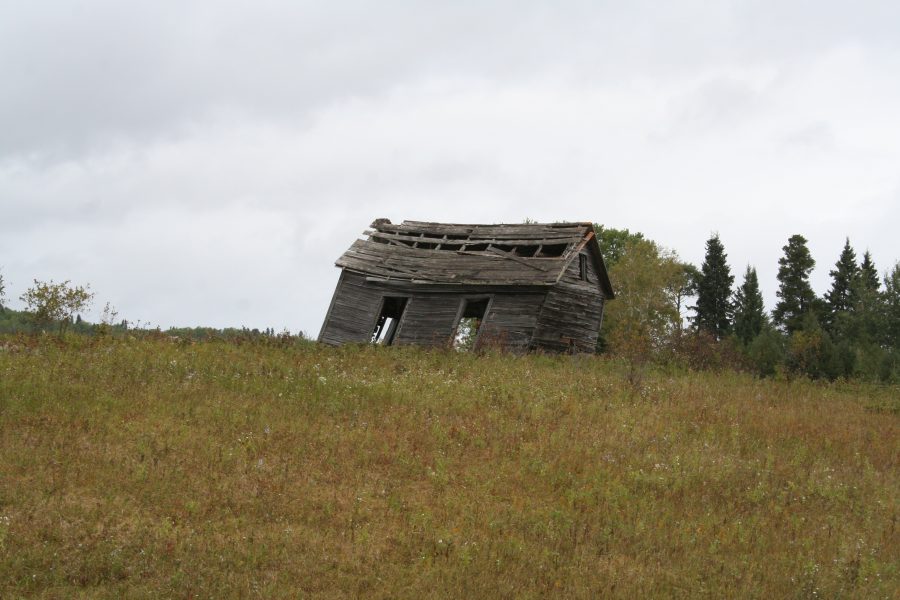 Finding and renting the ideal cottage can be a stressful experience for first-time renters. Here are the main questions cabin renters need to ask a cottage owner.
Cottage Renting Guide
New cottage renters should be aware of the options and complexities involved in renting a cottage or cabin. How you go about renting the cabin will have a big impact on whether or not the holiday is a success. Here are the things to consider when planning to rent a cabin.
Best Cottage Style and Location
How do you choose the right cottage?
Defining the type of cottage you are looking for is the first step. Cottage rental properties come in a variety of styles and levels of comfort ranging from modest cabins to luxurious cottage resorts. Some are accessible by road while others are located on islands and require the use of a boat.
Road-Access Cottages
Cabins you can drive to are very convenient and tend to have modern amenities such as electricity, telephone, Internet, satellite, indoor plumbing, refrigerators and freezers. They are a great choice for families or groups that want easy access to shopping or medical facilities.
Water-Access Cabins
Cottages that are only accessible by boat tend to be more rustic, remote, and private. The electricity is usually provided by a generator and the facilities may consist of an outhouse and an outdoor shower. They are ideal for renters who are comfortable camping in the woods, have their own boat or are looking for a quiet place to relax.
Preferred Weeks
When is the best time to rent a cottage?
A bit of flexibility in your holiday schedule will make it easier to find the cottage that best meets your wish list. Matching the time to the ideal cottage is better than trying to match the cottage to a restricted time. Instead of trying to hit the prime season of July and August, consider May or September as an option. The spring and fall weather is often pleasant, there are usually fewer bugs and more places will be available for you to choose from.
Top Questions To Ask Cottage Owners
A responsible cottage owner will have an information kit already prepared that addresses most of the items below, but it is important to go through the process for yourself. Even if the cottage owner has an exhaustive list, some items may be outdated and it is always best to clarify the points that are the most important for you. Make a list of questions that include the following topics:
Who Can Go?
Some properties may not be suitable for pets, kids, guests or people who need access to medical facilities. Be sure to ask the cottage owner if the cabin and the surrounding property are appropriate for everyone in your party.
Number of People
Confirm the maximum number of people allowed to stay at the cottage you plan to rent. The owner may put limits on it for a number of reasons that you haven't considered. Sanitation capacity is one of them.
Extra Guests
Ask if extra guests are allowed to visit for the day or overnight.
Number Of Beds
Make sure you know exactly how many beds there are before you rent the property. Some cottages have extra cots or mattresses that may be listed as beds so you want to confirm the true number.
Children
Some cottages are not child friendly, especially for very young kids. If you have a young family, check to see if there are proper beds and protective railings around decks and stairs.
Pets
Some cottage owners do not allow pets in the cottage. Also, the forest can be a dangerous place for a dog or cat so it is best to clarify any concerns.
Special Needs
If someone in your party has special needs it is important to ask the cottage owner if the property is appropriate. Access to a hospital may not be readily available. Many cottage properties also have rugged terrain or dozens of steps to climb in order to get to the cottage from the dock.
Expected Lake and Nature Conditions
The conditions of the natural environment are an important concern when you decide to rent a cottage. Depending on the activities you plan to do, some properties may not be suitable.
Motor Boats
Some lakes do not allow motor boats. If you plan to take your boat with you, you should check to make sure you can use it. Fishing might be fine but skiing may be restricted or banned.
Lake Size
The size and type of the lake can vary greatly. Big lakes have lots of open water and rough conditions in bad weather. Small lakes are often more protected and better suited for canoes.
Location
Cottages are not always private or located beside the water. Some cottage communities are more like campgrounds where the waterfront is used by everyone. In other situations, the cottage may be separated from the water by a road.
Waterfront Conditions
The shoreline conditions are an important consideration. Sandy beaches are good for sun tanning and for children to play in the water. Shorelines with shallow rocks and weeds will contain a diversity of wildlife and offer good fishing potential. Deep water is good for swimming.
Weather
Weather conditions at a cottage can change quickly. Check the average temperatures for the week you plan to rent the cottage.
Insects
Bugs and insects are a part of the cottage experience but some cottages have a lot more of them than others. Get the owner to give you a run down on the quantity of flies, mosquitoes, spiders, and ticks for the season you plan to be at the cabin.
Water Depth
The depth of the water at the dock is important. Some docks are located in shallow water and accommodate small boats. Other docks have very deep water beneath them. Docks do not normally have railings so the water depth is a concern when you have kids.
Swimming
Swimming conditions off the dock and near the property are also important considerations. Many docks are surrounded by weedbeds and it may not be possible to swim.
Wildlife
Ask about the wildlife that can be observed around the cottage. Birds of prey, deer and bears are common in many areas. Some cottages have a problem with mice. It is best to know ahead of time if you are likely to be sharing the cabin with the odd mouse.
Electricity, Water and Sanitation
These key components can vary greatly from cottage to cottage.
Electricity
If the cottage has electricity, find out if it is supplied by electrical grid, generator, solar or wind.
Sanitation
Toilets and showers are often located outside, especially at remote or older cottages.
Water Use
The water for washing can come from a number of sources at a cottage. Check to see if the water is drawn from the lake, river, a well or a municipal pipe. Drinking water is often brought in by the owners. Check to see if it is supplied with the cottage or if you must bring your own.
Appliances and Services
Some cottages have all the same appliances and services that you have at your house in the city. Others don't have any.
What appliances and services are available at the cottage?
Kitchen
Ask if there is a fridge, freezer, oven, stove, microwave, BBQ, toaster, grill, coffee maker etc.
Are there enough plates, cups, utensils, and cooking materials for the number of people you plan to bring?
Entertainment
Check to see if the cottage rental includes TV, DVD, radio, satellite, Internet and games.
Communication
Not all cottages have a telephone line or mobile phone service.
Maintenance Responsibilities
For longer cottage rentals, you may be required to do some of the maintenance on the property. It is important to clarify what has to be done and who will do it.
Garden and Plants
You may be expected to water the garden and plants.
Lawncare
For a longer stay you might be required to cut the grass.
Rubbish
Garbage is a big concern. Ask the owner about storage and disposal procedures.
Composter
Some cottages have a composter. Get the details about how to use it properly.
Recycle Bin
Cans, glass, and plastics are usually recycled. You may have to take them home with you or drop them off in the nearest town.
Supplies Provided By Renter or Owner?
It is important to know exactly which supplies are provided by the owner and which ones you need to bring with you to the cottage.
Here is a cottage rental checklist:
Drinking water
Charcoal
Firewood
Toilet paper, tissues
Insect Repellent
Sleeping Bags
Bedding
Towels
Rain Coats
Emergency Materials
It is important to check that the cottage is stocked with all of the required emergency materials.
First Aid Kit
Police, Fire Department contact numbers
Smoke detectors
Fire Extinguishers
Recreation Equipment
Some cottages include recreation equipment that renters can use when they rent the property. Check to see what is available.
Boats
Canoes
Fishing Gear
Life Jackets
Outdoor Leisure
Outdoor furniture may be available but it is best to clarify exactly what the cottage comes with.
Deck Chairs, tables
Dock chairs, tables
Hammocks
Gazebo
Hiking
Geocaching
Trail Maps
Fishing Maps
Canoe Route Maps
Outdoor Games
Rules
Every cottage community has rules. Some are official, and others aren't. Make sure the owner gives you a list of them. Be sure to ask about fire bans, fishing restrictions and acceptable boat use.
Local Activities
There are often a number of cool things to do in the area around the cottage. Get some information from the owners for good day trips. Visits to historical sites and local festivals are always fun.
Risks
Cottages are not without risks. While the owner may be reluctant to talk about them it is important to ask direct questions and get the right information. Some points of concern are poison ivy, allergies, blastomycosis, animals and water hazards.
Neighbours
Ask about the cottage neighbours. They may have dogs or children which could affect your decision to rent the place.
Final Decision
Once you are comfortable that you have all the information you need about the cottage, you should cover a few more things before you make the final decision.
Recent Photos
Ask to see some recent photos of the cottage to be sure they match the photo in the advertisement.
References
Past renters of the property can give you extra information that the owner can't or won't divulge.
Agreement
Read the rental agreement carefully before you sign it. Be sure to get clarification on any points that are not clear.
Cancellation
Sometimes things happen and you have to cancel your reservation. The terms should be clearly stated in the agreement.
Payments
Send deposits and final payments only when you are satisfied that everything is legitimate and you are completely sure that this is the right place for your cottage rental holiday.
Talk To The Owner
Always try to actually talk to the owner instead of doing everything online. Find out how long the owner has been renting out the cabin. If it is the first time the cottage is being rented out, be thorough and specific to avoid oversights and misunderstandings.
Now you know how to rent a cottage. Enjoy your cabin or cottage rental holiday!
Need more Cottage Real Estate Ideas?
Go to the Buying a Cottage page.
Go to the Cottage Insurance page.
Go to the Renting Out Your Cottage page.